After 4 years what will be the demand in animation courses?
With the growth of digitilization in India, the demand of animation courses are increasing day by day. In other words, we can say that in today's time, the demand of animators are increasing rapidly. No industry either it is small or large, govt. or private can run smoothly, effectively & efficiently without the help of animators. Animation field is like an umbrella under which there is a lot of employment opportunities for the desired candidates. The demand of Animation course and Animation Institute are in its boom .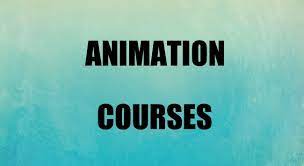 Animation course and Animation Institute . Scope of Animation Courses
With the rise of employment opportunities in an animation industry, the demand of animation courses have become an ideal choice among the students. Job prospects in animation are increasing rapidly as the entertainment & gaming industry is in its development stages. After doing an animation course, the following are the fields where you can be hired:
Graphic Designing
Web Designing
Interior Designing
2D Animator
3D Animator
Rigging Artist
Texturing Artist
Background Artist
Lightning Artist
Compositor
Advertising & Packaging Designer
Game Developer
Image Editor
Skills required to do Animation Course
If you want to do animation course or you want to become a successful animator, then the following skills must be required:
Creativity
Good Imagination Skills
Unique Presentation Skills
Good sense of choosing the colors
Good Communication Skills
Must have a knowledge of computer & its software
Ready to meet the deadlines given by the clients
Good Patience level
Join Animation Boom For Doing Animation Courses
If you want to make your career in an animation industry, then I would strongly suggest you to join Animation Boom which is the best & most reputed animation institute in Delhi. They provide offline as well as online classes to their students. Animation Boom also gives an individual classes to their students irrespective of batch studies because they believe in 100% result. For more details regarding Animation Boom, please feel free to contact Mr. Manish @9212121496.