Career options after pandemic
Animation Industry is only the industry which is expected to grow at its high. Without animation no industry can run smoothly, efficiently and effectively. This industry also gives many employment opportunities to the youth of the country.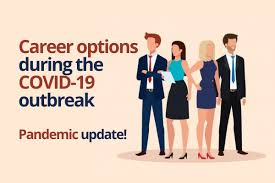 Employment opportunities. Scope of Animation before and after pandemic
Animation is a very attractive profession among the youngsters before and after the worst situation of COVID-19. With the growth of digitization in our country the scope of animation are increasing day by day. Animation opens many gateways of employment like you can become graphic designer, web designer, interior designer, layout artist, background artist, 2d animator, 3d animator, rendering artist, keyframe animator, image editor, texture editor, character animator, special effect artist, paint artist, lighting artist, compositor and many more.
Skills required in Animation
Good Creativity
Good imagination Skills
Have the ability to work in a group
High thinking power
unique visualization skills
Dedication, patience and hard work are very essential in this profession
Good communication skills
Sketching and Drawing skills
Have the ability to present your work in a unique style
Career oriented
This is the only field in which once you do the animation course, you can try in all the fields where animation is required because without computer no one can run his business in an efficient way. Not only in India but also in abroad the demand of animators are very high. This is the field where you can fulfill your dream by enjoy as you work because you do your work according to your choice instead of hearing others views. In short way it means that you are the king of your work place. If you belongs to Delhi then you can do animation course in Delhi from an reputed animation institute in Delhi. Animation Boom is the leading animation institute of animation course.
Summary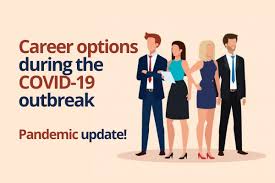 Article Name
Career options after pandemic
Description
employment opportunities to the youth of the country. Animation is a attractive profession before & after the worst situation of COVID-19.
Author
Publisher Name
Publisher Logo