Can a middle age women apply online course for Web and graphic design
Yes, of course, a middle age women can also apply for the online as well as offline Web & Graphic designing course. Designing field is only the field where the any age group can enroll themselves for doing the course. In other words, we can say that age is just the number of experience in life. If you are willing to work hard & your mind is still agile, then don't wait for anything, just take a step forward to learn Web Designing & graphic designing course. There are numerous types of scope of web designing course. There are the various types of designing course & you can easily opt any course of your choice:
Graphic Design Course
Web Design Course
Interior Design Course
Fashion Design Course
Product Design Course
Textile Design Course
Scope of doing Graphic Designing Course
After completing graphic designing course, you can open employment opportunities for yourself in various sectors, such as:
Brand designer
Communication designer
Illustrators designer
Chief creative officer
Chief designer officer
Typographer & Font designer
System designer & Design researcher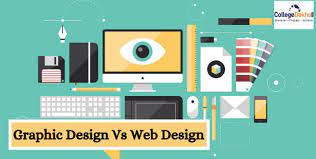 After completing your web designing course, there are thousands of companies can hired web designers for their front end and back end web designing projects and also you can work as a freelancer. The following are the job profiles for the web developers.
Front end web developer
Back end web developer
Web application developer
Design & Layout analyst
Senior web analyst
Web marketing analyst
The following are the job areas where an web designer should be hired:
Design studio
IT companies
Publishing houses
Marketing firms
Institutions
Advertising agencies
Audio-visual media agencies
Scope of doing Web Designing Course. Software come under Graphic designing course & Web designing course
Adobe Illustrator, Corel Draw, Adobe Photoshop & Adobe Indesign are the software which is needed to do graphic designing course. HTML, BootStrap, J-Query, CSS & Java script are the software which is needed to do web designing course.