If we do graphic designing course in India does this course is valid in Canada
Yes, of course, any candidate who does Graphic designing course in India is also valid in Canada. Only your interest in animation, video game design, illustration, user experience, interactive design or motion graphics are needed to fulfilling your dreams in Canada. Luckily, Canada has specially announced for the demand of Graphic designers recently. Canada is one of the best place for an aspirants willing to pursue for UX/UI design career. As we all know that Graphic designers are the backbone of the companies either they are small scale companies or large scale companies.
Scope Of Doing Graphic Designing Course?
After completing Graphic designing course, you are eligible to make designs of brochures, pamphlets, hoardings, flex, magazines, visiting cards, reports, advertising designs, print media, packaging designs & many more, which are very much needed & also essential for any kind of business. Anyone can do Graphic designing course, just after completing his/her class 12th from any recognized board with any stream background either it is science, commerce or arts.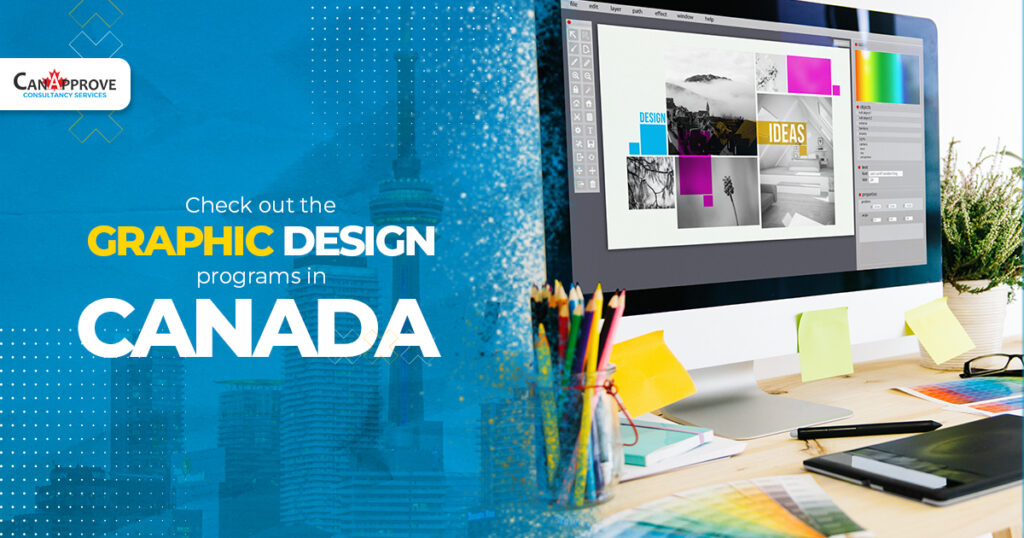 Skills required to do Graphic Designing Course In India as well as in Canada
Anyone who wanted to do Graphic designing course, they must have the following skills:
Creativity
Good Imagination Skills
Good Presentation & Communication Skills
Must have a good knowledge of computer & its software
Must have a good sense of choosing the colors
Must have an ability to meet the needs of the customers
Must have an ability to work as a team & also have a curiosity to learn new things
Types of Graphic Designers
The following are the types of graphic designers:
User interface graphic design
Visual indentity graphic design
Packaging graphic design
Publication graphic design
Marketing & advertising graphic design
Motion graphic design
Environmental graphic design
Art & Illustration for graphic design
At last I would say that Graphic designing field is the main field for any type of business, that's why, the demand of graphic designers are rising day by day in all over the world.