I want to talk with students who have done/doing animation courses to analyse their personal views
Animation Boom is the best & the most leading animation institute in Delhi for providing animation course in Delhi. This is only the animation institute who gives the personal phone numbers of the existing & the passed out students in their website. You can called up any student & take the reviews about the animation course. No other animation institute gives the phone numbers of the students in their website.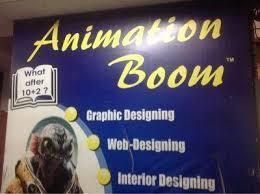 Features Of Animation Boom
The following are the important features of Animation Boom, which makes it different from the other animation institutes:
They give 2 free trial classes to the aspirants before taking an admission.
They give individual classes to their students instead of batch studies.
Animation Boom also shares the phone numbers of their students where you can called up & take all the necessary information about the course & the institute.
The faculties are eminent & permanent.
They also provides you the placement after completing the course.
Animation Boom is only the institute which mainly focuses on the career of the students irrespective in completion of course.
Reviews About The Animation Course. Scope Of Doing Animation Course
In today's time, with the growth of digitilization in India, the demand of doing animation courses are increasing day by day because without the help of animators, no industry can run smoothly, effectively & efficiently either it is Govt. or private, small or large industry. After completing your animation course, you can open many employment opportunities for yourself in different sectors. Those sectors are as follows:
Graphic Designer
Web Designer
Interior Designer
2D Animator
3D Animator
Rigging Artist
Background Artist
Image Editor
Lightning Artist
Compositor
Advertising & Packaging Designer
Texturing Artist
Game Developer
Skills Required To Do Animation Course
Creativity
Great Imagination Skills
Good Communication & Presentation Skills
Must have a good knowledge of computer & its software
Unique sense of choosing the colors
Must have an ability to meet the deadlines given by the clients