Which field boost your career in an upcoming years?
As we all know that, with the growth of digitilization in India, the demand of animators are rising day by day. Animation is only the industry which gives many employment opportunities to the desired candidates in various sectors. The best thing is that any individual who completed his/her class 12th from any recognized board with any stream background either it is science, commerce or arts can join animation school as its career. Graphic designing, web designing, interior designing, game developer, rigging artist, rendering artist, image editor, lightning artist, background artist, compositor, 2D animator, 3D animator, advertising & packaging designers are the some fields where an animators can perform well & earn an handsome salary too. Animators are the backbone of all industries either they are small scale industry or large scale industry. Without animator, no industry can run effectively, efficiently or smoothly.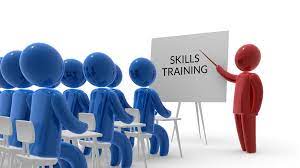 Skills required to do Animation Course
If anyone interested to do animation course, then they must have the following skills:
Creativity
Good imagination skills
Great presentation & communication skills
Must have a good knowledge of computer & its software
Must have an ability to meet the deadlines given by the clients
Always ready to welcome the new ideas given by the team members
Unique knowledge of choosing the colors for the images or videos
After completing an animation school, animation professionals have a wide range of job opportunities in a variety of industries. Because of the increased demand, pursuing an animation course is a rewarding employment option.
Types of animation courses from animation school
The following are the types of animation courses being offered in the Animation field:
BA in Animation & Multimedia
BA in Graphic Design
BA in Digital Filmmaking
BSc in Animation & Gaming
BSc in VFX & Animation
Diploma in Digital Animation & CG Animation
Certificate in 2D & 3D Animation
For more enquires, feel free to contact @9899116732