Top 5 Animation Studios. animation studios
As the world is growing faster and faster day by day, by 2020, the animation industry in India will be the worth of Rs. 11370 crores. With the Online streaming program, animation content is easily available and with growing scope in animation, no. of factors also increase that make animation programmers be more dedicated. With this scope of animation films, the scope of learning animation course also increase.Walt Disney animation Studios produced many films.
Pixar
Walt Disney Animation Studios
Studio Ghibli
DreamWorks Animation
Warner Bros Animation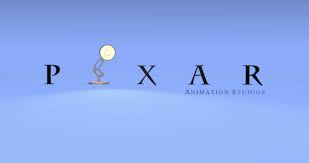 Pixar Animation Studios also knew as PIXAR, which is an American Computer animation movie studio in Emeryville, California that is a subsidiary of Walt Disney Studios, owned by The Walt Disney Company. They have released 20 feature films, which were all released under the name of Walt Disney Pictures banner some are Coco, Cars, The Incredible, Inside Out and many more. Presently, 850 people are employs by Pixar, be incredible to manage yourself in one of them.
Walt Disney Animation Studios also referred to as Disney Animation, headquartered at the Walt Disney Studios in Burbank, California, is an American animation studio that creates animated feature films, short films, and television specials for The Walt Disney Company. They have shown their incredible work in many films such as Wreck-It Ralph, The Little Mermaid, Snow White, Beauty and the beast.
Studio Ghibli is most popular animation Studios of Japan-based in Koganei, Tokyo, Japan. The Studio is best known for its anime feature with a lot of magical animation. Even films like Spirited Away has won Oscar award for animation film which has not been in English-speaking part of the World. Also, with films like Princess Monopole, Howl's Moving Castle, and Kiki's Delivery Service also made high grossing anime films.
Make sure to do animation course from best animation institute such as Animation Boom.
DreamWorks Animation, LLC is known as DreamWorks Animation and DreamWorks Animation SKG is an American Animation Studios that is a subsidiary of Universal Pictures, has done more than 35 feature films, including Shrek, Madagascar, Kung Fu Panda, and many more. Even their films have won many Academies, Golden Globe awards, Annie and many more for Best Animated Feature.
Warner Bros Animation is a subdivision of Warner Bros, a subsidiary of Time Warner. It is associated with Looney Tunes and Merrier Melodies Characters. They also very famous for Tom and Jerry Show.
There are also many Animation Studios for having the career break. Animation Boom as animation institute in Delhi provides the right set of Skills, some experience and prepare each student for bright future.
Here we discuss used some Disney movies
"Hercules" was the lowest-grossing of the 1990s seconds Golden Age of Disney Animation-it was crushed at the box office in a competitive summer by "Men in Black" and some middling reviews. And we've always thought that was some middling reviews. And we've always thought that was somewhat unfair : John Musker and Ron Clements 'follow-up to megahit "Aladdin" doesn't quite hit the heights of its predecessor, but it's a pretty successful attempt at tweaking a similar formula and somehow keeping it fresh. The film's very loose version of the Greek myth sees baby Hercules turned mortal and adrift by the machinations of the evil Hades (James Woods), who's plotting to free the Titans and conquer Olympus (Hercules 'mythological origins, in which he was fathered by Zeus with a human, were changed presumably due to Disney's aversion to gods shagging around ). Years later, Hers (Tate Donovan) discovers his heritage and sets out to be a hero worthy of the gods. It's a lighter, poppier affair than "Aladdin," with a distinctive style of animation influenced at one by Greek vases and Pink Floyd-affillated cartoonist Gerald Scarfe (who worked on the film), and is exemplified best by the villain, a witty and memorable creation among Disney's best. The hero's a bit bland, but the set pieces are striking, the Motown-influenced music is fun and in the Susan Egan-voiced Meg, the film has one of Disney's best and most complex female characters.
"The Little Mermaid" (1989)
There'll no doubt be an outcry at the perceived low placement of a film that was the childhood low placement of a film that was the childhood Disney animation for a large swathe of our readership. But nostalgia aside, while the exploits of Ariel and her quest to become human are enjoyable, the songs characterful and charming, and the film's importance in ushering in the 1990s Disney Renaissance after a couple of wilderness decades can't be overstated, it doesn't quite hold up as well as others ["gets pelted with seaweed and guano"]. It's a somewhat predictable take on the Disney princess formula, a straightforward romance between pretty mermaid Ariel(Jodi Benson) and handsome sailor prince Eric(Christopher Daniel Barnes) which is only given dramatic stakes by the intervention of ursula (in fairness, an excellent villain voiced by Pat Carroll) and her dastardly plot to wrest dominion over the underwater realm from Ariel's dad (Kenneth Mars, the Nazi playwright in "The Producers"!). Where later, more sophisticated stories from Disney's second Golden Age would make their heroines' psychologies a bit more complex, the 16-year-old Ariel has few qualms about leaving her home, friends and family forever for love, which strikes a slightly discordant note in an otherwise sweet and harmonious confection.
"Robin Hood"(1973)
After the death of Walt Disney, the company went into two decades of difficulty with a series of flops through the 1970s and 1980s, with only "The Little Mermaid" helping to right the ship in a big way.