Importance of Animation in Web Designing
As World is turning in Digital World, and with updates techniques. The layout of Website also improving day by day. Learn new CSS + Web Designing Techniques with Best Animation institution in Delhi.
Web designing is basically designing and customizing the website according to our need, demands, and requirements of our products & services. Web designing also involves information architecture, website structure, comfort Design, website layout, user interface, navigation, contrasts, colors, icons design and also fonts and imagery photography. The website designing will help the companies to promote their business online and create a virtual space where the potential buyers and intrigued customers can research about the company and even buy products online. The basic factors of web design that make a website lovely and visually compelling, a website must also always keep in mind the end user.
The choice of colors depends on the clients and purpose. it could be simple black-and-white to multi-colored design, conveying the personality of a person or the brand of a company, using web-safe colors.
Graphics can include icons, clipart photos, and logos. all of which decorate the web layout. For user-friendliness, these need to be placed appropriately, working with the content and color of the web page. A good graphic increases the usability of your site. graphic design can give a huge boost to your website by increasing its professionalism, visual appeal usability and brand value.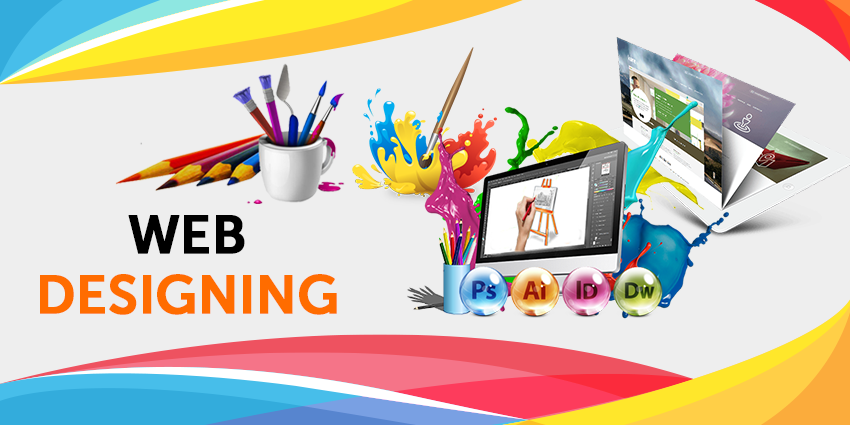 Content and design can work together to decorate the message of the site through visuals and text. Written text should always be relevant and beneficial, so as not to confuse the reader and to give them what they want so they will remain on the website. content should be optimized for search engines like google and yahoo and are of a suitable length, incorporating relevant keywords.
1. Front-end development – for this Developer can use javascript, HTML and cascading style sheet {css}.
2. Back-end development – for this Developer can use PHP, Java and .net programming languages.
3. Quick loading time
4. Informative content
5. Nice, engaging outline
6. Responsive outline
7. Secure shopping
8. Good client benefit
9. Proper utilization of keywords and on-page improvement
10. Web graphic design
11. User experience design
12. Search engine optimization
13. Interface design etc.